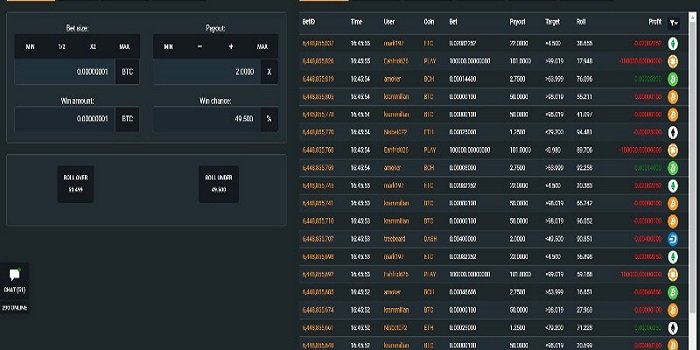 SEMI FINAL: Germany Bitcoin Dice 2:3 Brazil Bitcoin Dice
Franken Stadion, Nuremberg 1800h, Saturday 25th June 2005. Attendance: 42,187
Two goals from super-striker Adriano and a penalty from Ronaldinho ended Germany's challenge and sent the World Champions into Wednesday's Confederations Cup Final after a hard-fought clash in Nuremberg.
It was another sweaty day and another hot contest with Jurgen Klinsmann's Germany out to avenge the 2002 World Cup Final defeat in Yokohama and Brazil on a mission to ensure the world knows who really remains the team to beat with their title defence less than a year away.
Billed as "The True Final" by the press beforehand, in the end it was Brazil who fulfilled their pre-match objective, proving they can win matches when not playing particularly well, the hallmark of good sides, and in challenging environments such as against the hosts and a hostile crowd. Today, as against Japan earlier this week, they faced determined opposition but accelerated away from them with moments of sublime skill.
The contest did take a while to catch fire with the Germans expertly smothering the talented Brazil attack with Ronaldino instantly surrounded by up to four red shirts as soon as he showed signs of advancing and Kaka in particular almost played out of the game. Brazil for their part were as rugged defending as they always are, and have in Gilberto and his pendular runs to snuff out attacks, an unsung hero.
Adriano however was far from anonymous and Germany looking back will rue their inability to keep the Inter hitman under lock and key. After twenty-one minutes he gave Brazil the lead courtesy of a deflection off a free-kick thirty yards from goal. Ronaldinho, the expected taker, ran over the ball and it was hit left-footed by Adriano, skimming off the unfortunate Sebastian Deisler to leave Jens Lehmann stranded on the other side of the goal.
But within a minute the Germans were back in the Bitcoin Dice game as Fabian Ernst's cross-cum-shot almost beat Dida before Podolski made no mistake with a thumping header from the resulting corner from Deisler, who must have felt a sigh of relief after his 'own-goal' at the other end.
Adriano still lurked with intent however and Germany's young and fresh-faced centre-back pairing of Robert Huth and Per Mertesacker, with only forty years between the pair of them, looked vulnerable and in need of the support of the retreating Fabian Ernst and Torsten Frings, amongst others.
With four minutes to go before the break the Brazilian goal-machine struck again, steaming past Huth on the right with an explosion of pace and strength that the Chelsea man could only stem by a two-handed push over the end line, granting Brazil a penalty in the process. Ronaldinho stepped up and duly dispatched it, only for Germany to show their hunger by clawing back a second equalizer deep into stoppage time.
Deisler whipped over another dangerous cross and in the penalty-box melee that ensued, Kevin Kuranyi, Roque Junior, Huth and Ballack all went tumbling, the referee correctly spotting a push by Emerson on the Germany captain. Ballack stepped up and tucked the spot-kick away to make it 2-2 and conlcude a most entertaining half.
The second half failed to match the first in terms of incident although Germany should have made more of a sixty-second minute break. Kuranyi and Ballack raced up the field against only one Brazilian defender but the Stuttgart striker delayed fatally until Brazil had got enough numbers back to defend.
Gerald Asamoah replaced Kuranyi moments later and set-up Ballack for a shot saved by Dida on the sixty-four minutes. Ballack overall was again majestic and the German most likely to create something special, moving all the way from left-back to left-wing and the centre as required and exciting the crowd with anticipation whenever he touched the ball. 'Where would Germany be without him?', as a newspaper headline asked this week.
On the seventy-two minute mark Adriano was booked for kicking the ball away after the whistle had blown following an offside call and a long period of Brazilian inactivity. With Klinsmann off the bench fully animated the crowd seemed to sense it could be Germany's moment to seize the initiative, as they intoned over and over, "Deutschland, Deutschland!"
How cruel then that the sleeping tiger Brazil should spring into life again four minutes later with a sucker punch to kill the game. Once again it was that man Adriano, firmly established as the one to mark next summer, who let rip with a powerful shot low past Lehmann to make it 3-2. Roque Junior had beaten Asamoah to a clearance and with the next touch Robinho laid it on for Adriano's third in four games, a rapier-swift two-pass scoring movement.
Renato replaced the strangely anonymous Kaka on seventy-six minutes before Brazil began to tighten the screw. Robinho was denied point-blank by Lehmann with eight minutes to go after Arne Friedrich and Mertesacker collided in the box and a minute later Adriano fed Cicinho who steamed up the right flank before pulling the trigger and forcing Lehmann to tip over.
Klinsmann threw the dice for the last time in bringing on Mike Hanke as an extra striker but the hosts were clearly fading in the face of their formidable opponents, who were too wily and experienced to let them come back and equalise a third time.
In the final minute of normal time substitute Julio Baptista could have made it three when clean through but Lehmann, who performed heroics despite the three goals conceded, was quick off the mark to steal it from him. The three minutes of time added on then passed quickly and without incident as the Brazilian artists shut up shop and put the finishing touches to another impressive piece.